Fire Damage Requires Professional Restoration Services
8/18/2020 (Permalink)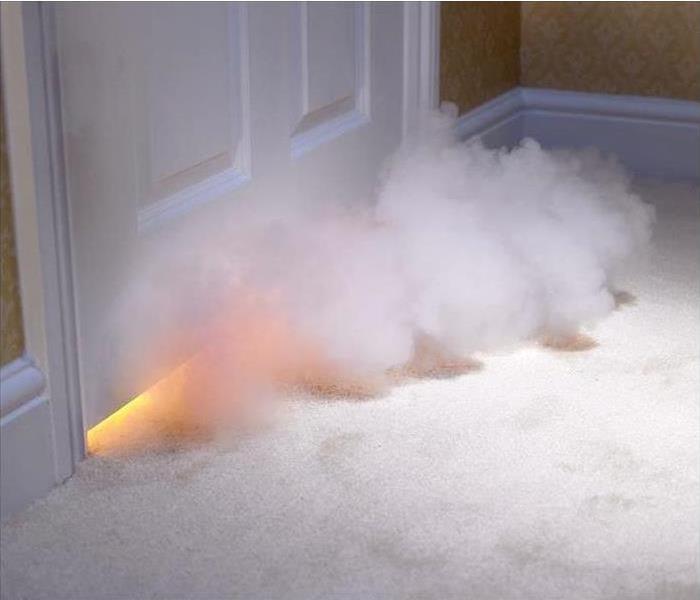 Smoke will not stay contained in one area. Even if the door is shut, the smoke can contaminate the entire home.
While many electrical outlets today contain safety features to prevent electric shock when used in the bathroom, humid conditions can still damage wiring. Residents in Phoenix should pay attention to sparks coming from outlets when plugging in hair dryers and curling irons. An electrician can determine the exact cause and possibly prevent a fire from happening.
However, if your Phoenix home sustains fire damage because of bathroom wiring catching fire before you could call an electrician, SERVPRO can help undo the mess. Charred materials such as bathroom cabinets, walls, and ceilings making up your bathroom's structure cannot safely remain. Our technicians remove such materials by pulling them out and bagging them so they cannot contaminate anything else in your home.
Some fixtures in bathrooms contain plastic, which melts easily at higher temperatures. We remove these, also, including any damaged sinks, tubs, or shower stalls. While mirrors and glass doors often survive a fire, the frames, unless metal, might perish. Depending on the way a mirror's hanging system attached it to the wall, breaking during a fire often happens when the frame gives way. The same holds true for sliding glass doors. Removing every tiny sliver keeps the area safe.
Smoke from an enclosed fire does not stay contained in the area, even if the bathroom door remained shut. This smoke can contaminate an entire home before the firefighters arrive to put out the flames. Our IICRC-cerfified Fire and Smoke Restoration Technician (FSRT) is skilled at repairing and restoring such situations.
Fire in the bathroom can also create problems when water fixtures melt and allow water to run nonstop. This water can create additional problems. We want to assure you that no matter how complex a small fire turns out, in the end, we are prepared to handle everything. We want to make your bathroom, and home, "Like it never even happened."
SERVPRO of Litchfield / West Phoenix is always ready to help those in our area recover from disasters of any size. Having a home that is safe and free of fire damage or other problems helps protect the health and safety of the occupants. Please call our 24-hour service line at (623) 594-6033 for technicians who care about you and your family.