Top Priority is to Dry Out Your Water Damaged Business
1/26/2022 (Permalink)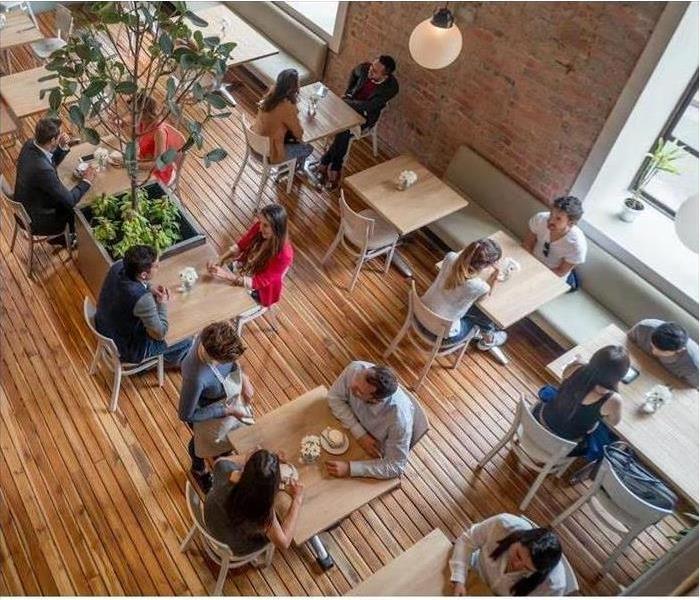 Customers love eating at your restairant. Don't force them to find a new favorite by not calling SERVPRO restoration professionals.
A broken pipe and the water damage that follows can be a nightmare for any business owner in Phoenix. Even a broken sink pipe with a small amount of water can cause significant damage in a small amount of time. Your restaurant is too valuable for you to have your doors closed for long, let alone even one day. Broken pipes must be fixed right away so that you do not incur additional damage and so your restaurant can operate regularly and safely.

Commercial water damage is a serious issue that needs attention right away. SERVPRO is always standing by to help you clean up any water damage emergency. We have the training and the tools that are needed to clean up the mess quickly and make any repairs that are necessary.

It is essential once water damage occurs to do proper water removal and cleanup. Water extraction is first; then we dry the affected area back out. We then thoroughly inspect the area to ensure no moisture remains inside the walls or ductwork. Omitting this step could mean the growth of mildew and mold in your building.

At SERVPRO, stopping the water flow is our priority. We then begin the process of extraction. We remove any standing water from your property using our high-tech extraction equipment and skilled training. Some of the water is unseen, so we use special infrared cameras to find water hiding in crawl spaces or walls. We use dehumidifiers as well to get rid of any moisture from the air and to lower the humidity. By doing this, we eliminate the risk of mold growth.

We begin the drying process once the water is extracted. It is critical that everything is dry after burst pipes in your building. Our crew uses industrial fans and air movers to speed up the drying process, and we make sure all the moisture is gone.

Lastly, we ensure that we decontaminate and sanitize everything for the health and safety of you, your employees, and your customers.
SERVPRO of Litchfield/West Phoenix are trained professionals who can clean and repair your business in West End, Tolleson, or Homestead Terrace after water damage. Just call us right away at (623) 594-6033 when there is an issue.