Commercial Water Damage from Plumbing Problems in Your Phoenix Restaurant
2/26/2018 (Permalink)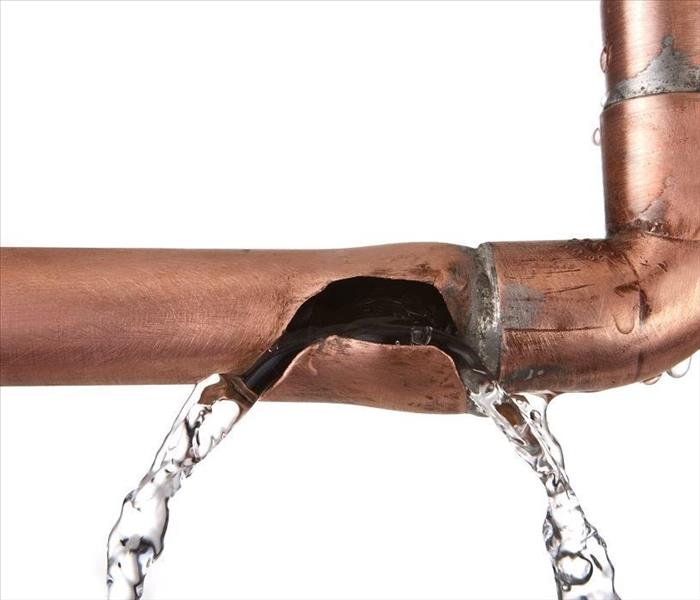 Leaking plumbing can cause extensive damage requiring a professional restoration company like SERVPRO.
SERVPRO Works Quickly to Restore Your Building after Plumbing Problems
Leaky pipes and fixtures in your Phoenix restaurant are common causes of water damage. In cases which are extreme, leaking pipes can erode soil underneath the foundation of your building and supportive piers, which can cause the whole structure to crack or shift. Besides high water bills, plumbing leaks can cause a variety of issues including structural damage. Drywall can become waterlogged, and flooring and subfloors can also be damaged by prolonged exposure to moisture.
When your restaurant in Phoenix has experienced plumbing problems that have created commercial water damage, it must be attended to right away to avoid more damage and to keep you, your workers, and your customers safe. At SERVPRO, we have all the necessary tools and training to help you out and get your business back on track.
Once we arrive at your building, the first step we take is to survey and assess the extent of the damage. We ensure the work area is safe and document any damage for insurance claims to be filed on your behalf.
SERVPRO staff uses heavy-duty extraction equipment to efficiently and quickly remove all the standing water. After this is done, any loose debris or ruined property can be removed safely. We use advanced dehumidifying and drying equipment to make sure all the excess moisture in your property is removed. This step is essential, as it prevents the growth of mold.
Any damage to your structure is then repaired, and if needed we work alongside professional contractors to do so. If there was no significant damage, we could also make small repairs.
We do a final sweep of the affected area to make sure walls, floors, ceilings and the entire area are free of water damage and debris. We also sanitize the area to make it safe again for everyone.
SERVPRO of Litchfield / West Phoenix understands that disruption to your business in Tolleson, Litchfield Park, or Goodyear causes lost money and time. Therefore, when you contact us at (623) 594-6033, we work quickly to get everything in order again.
For more information on the city of Phoenix, click here.