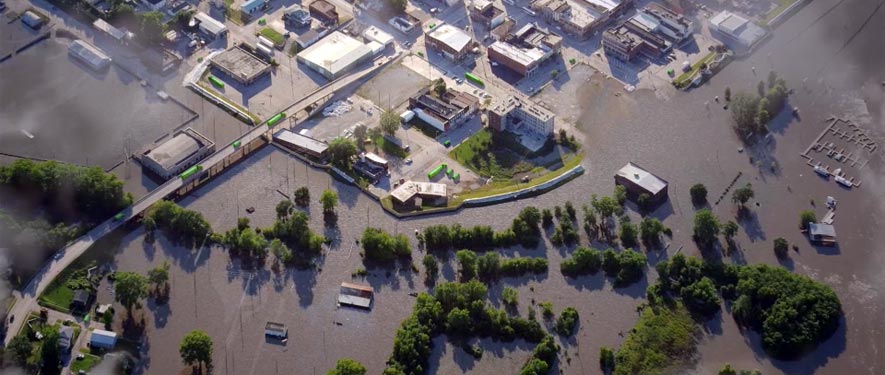 Commercial Storm Damage Restoration
Do You Suspect Mold in Your Commercial Building?
Did you know that, acoording to the Center for Disease Control and Prevention, there is thought to be between tens of thousands and 300,000 species of mold in the world? While it is incredibly easy to come into contact with mold during everyday life, it is not something that should be taken lightly. If left untreated, mold can lead to many different health problems.
If you are the owner of a commercial building, you want to be careful and stay away from any liability that comes with your tenants suffering from mold sickness. Mold prevention should be one of your primary maintenance goals. Use these mold prevention tips to keep your commercial property free of mold.
Watch for and clean up any wet spots.
Fix plumbing leaks.
Install dehumidifiers to get rid of condensation and excess moisture.
Make sure that any appliances that generate moisture (like dryers) have a vent leading to the outdoors to keep moisture outside.
Keep HVAC drip pans dry, clean, and empty.
Make sure HVAC systems have recommended maintenance.
Keep humidity levels below 60 percent.
Keep foundations dry by providing proper drainage in your landscaping.

Have a Mold Problem? Call Us Today – (623) 594-6033. If you suspect your business has a mold problem, call SERVPRO of Litchfield / West Phoenix, we will respond quickly and work fast to manage the situation.
 Faster to Any Size Disaster
 A Trusted Leader in the Storm and Water Restoration Industry with over 2180 Franchises
Storm or Flood Damage? Call Us Today (623) 594-6033
Commercial Restoration Presents Unique Challenges
SERVPRO of Litchfield / West Phoenix has the training, experience, and equipment to handle large commercial storm or water damage emergencies. Regardless of your property type or size, we will respond quickly to clean the property and manage the restoration project through to its completion. Learn more about our training and certifications.
Locally Owned Company with National Resources
SERVPRO of Litchfield / West Phoenix will respond immediately to the storm or flood event affecting your commercial property, regardless of the size or scope of the damage. We are part of a national network of over 2180 Franchises with special Disaster Recovery Teams placed strategically throughout the country to respond to large scale events and disasters.
We are proud to be a part of our community and strive to provide the residents and business owners in our area the fastest response times and our best work each and every day.
We are proud to serve our local communities: